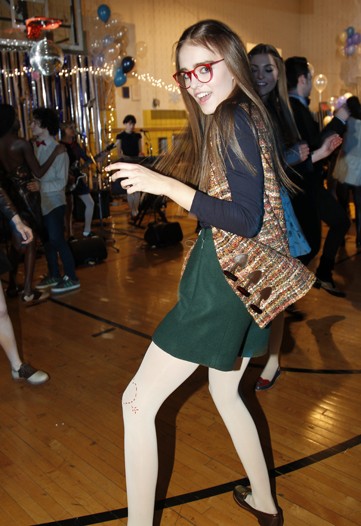 Oh hipster girl, you've found my red glasses.
March 7, 2011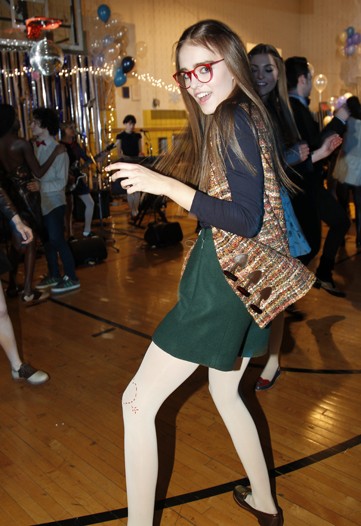 Now please, please give them back. And take off that vest. Everything you are wearing is great but that vest. It looks like the jute wall weave from the hallways of Pleasant View Elementary circa 1994. Taken at the Rachel Antonoff Fall 2011 Dance Party, New York.
PS: Check out the guy with the big hair and the bow tie, button down, & adidas in the background. Now that's a look that's 100% Ben-Lamb-approved and 100% jute-wall-weave-free.
Tags: vertical