Brooks Brothers does J. Crew.
July 12, 2010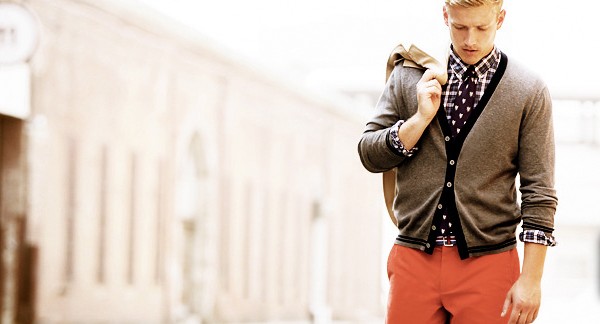 No really, read this from the press release: "Using campus life during the Roaring Twenties as well as vintage advertising from the extensive Brooks Brothers archives, Brooks' new collegiate-inspired line is full of autumnal umbers and academic browns, soft cardigans and geek-chic bowties."
I am decidedly not a fan of mixing plaid with patterns, but those red pants make up for for a lot of it. Do I ever love Nantucket Red pants.
This clothing line is going on pre-sale on the members-only clothing site Gilt Man, which is usually for remainders from niche upscale brands that are still way overpriced even though they're on clearance. Anyway, it's $30 dollars off for spending $150, and the sale starts at noon. If you don't have an account at Gilt, you can get one by clicking on my referral link.